Digbeth Viaduct Illuminations
When: Friday 26 and Saturday 27 September, 18:00-22:00
Where: 119 Floodgate St, Digbeth, B5 5SU (ex-AJ Wild factory)
A group of artists are getting together this weekend to play homage to the working viaducts over Digbeth, while re-lighting enthusiasm for the unused Viaduct.
As part of the nationwide Scalarama festival, a number of films will be shown in the pop-up space on Floodgate Street (the old AJ Wild factory), including Breathing Space and Daisies, alongside a photo study and an interactive kaleidoscope.
However, it's outside where the most excitement will happen, with illumination light artists taking over Floodgate Gardens, using light pens to colour the viaduct above.
Colour palettes may be mixed with water from the River Rea below, from the blue to the red and white of bricks, or other natural mosaic images…
The pop-up gallery and gardens will be open from 6pm tonight and tomorrow evening. If you pop along, make sure to take photos and Tweet them using the hashtag #Digbeth!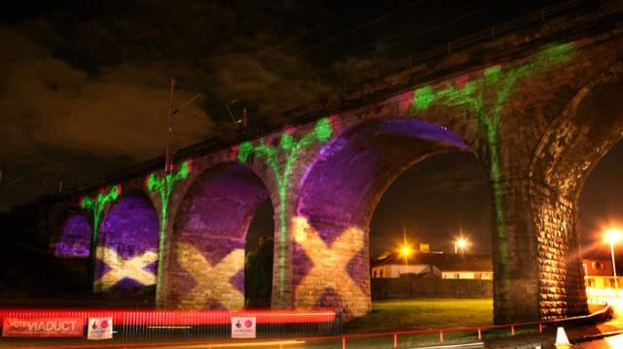 *Image used for illustrative purposes only*