NYE 2015 in Digbeth
Crimbo Limbo is well and truly upon us, and if you're anything like me, you may have neglected to plan for NYE… Never fear! There is a whole smorgasbord of events taking place in our fair Digbeth, catering to all tastes. We've put together a handy guide below:
Rainbow Venues, Adderley Street, B12 0LD
As you can expect, all venues including the Arena, Blackbox and Warehouse will be full to the brim with the Rainbow's Imaginarium event. Featuring well-known brands 02:31, Seedy Sonics, and Snowbombing, it promises to be a blow-out event, with the street party continuing until daylight. See more by clicking the flyer below:
Spot*light, Lower Trinity Street, B9 4AG
Spotlight plays host to the Moschino Hoe, Versace Hottie vs Holiday, 80s and 90s fancy dress party this NYE. Wear clothes from the decade you love the most while the DJs spin some classic tunes. Dress to impress!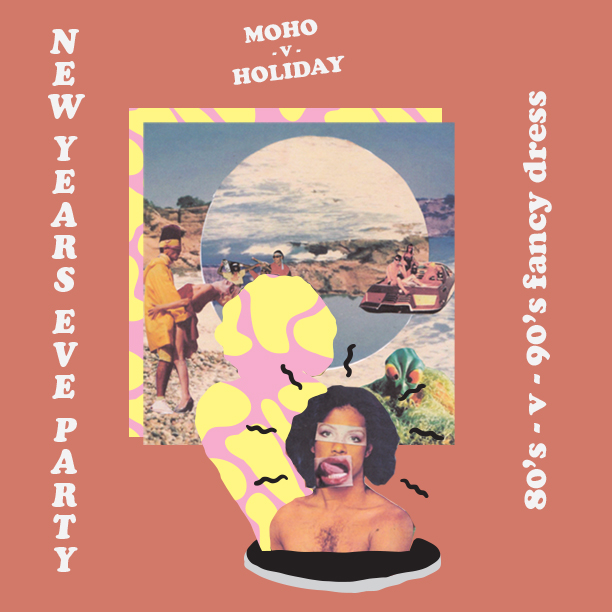 The Old Crown, Digbeth High Street, B12 0LD
Shadow City and Ouse are taking the keys to The Old Crown and transforming it into a magical playground for one night of partying and celebrations.
The Night Owl, Lower Trinity Street, B9 4AG
Combining their Friday and Saturday night parties, The Night Owl are planning an extra special Northern Soul & Motown All Nighter the New Year's Eve! It promises to be a friendly night of Northern Soul, Motown, 60s RnB, mod, ska and funky stuff! See more by clicking on the image below:
Boxxed, Floodgate Street, B5 5SR
Goodnightsout presents the Midlands biggest urban NYE party at Boxxed, featuring the Big Dawg himself – Tim Westwood. Expect some special treats including CD giveaways, huge confetti cannons and much more! Tickets available online by clicking the flyer below.
Irish Centre Birmingham, High Street Digbeth, B12 0LN
The Father Teds return to rock the Irish Centre, with Blake & Brazil offering tunes too. Call 0121 622 2314 for more information and tickets.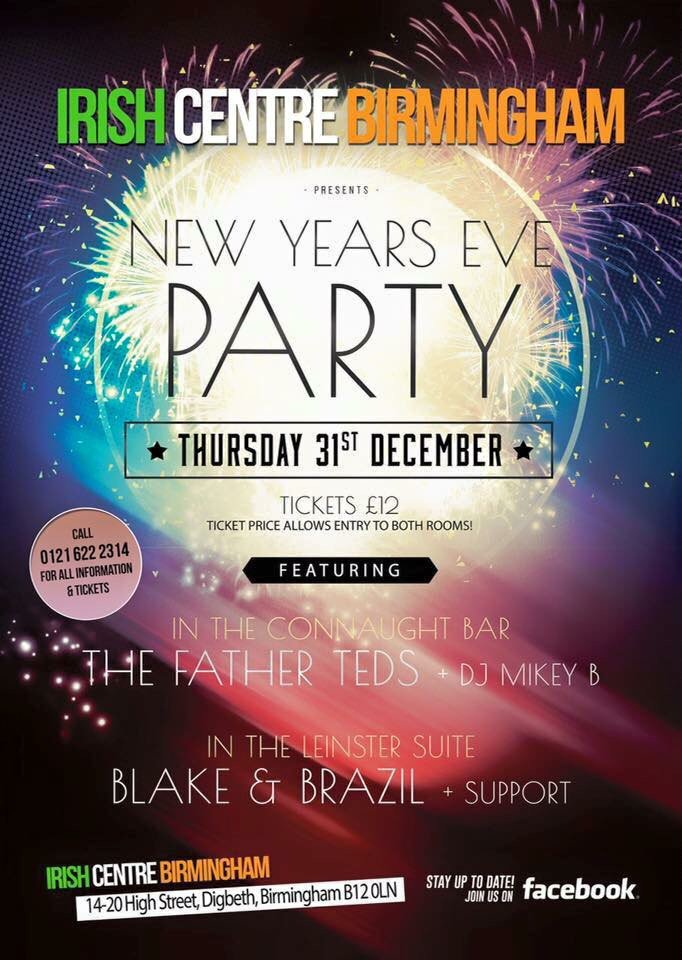 The Mockingbird, Custard Factory, B4 9AA
See in the new year in latin style in an event co-hosted by Cine Cubano. Tickets can be bought in person at the bar or online by clicking on the image below.