Save St Pats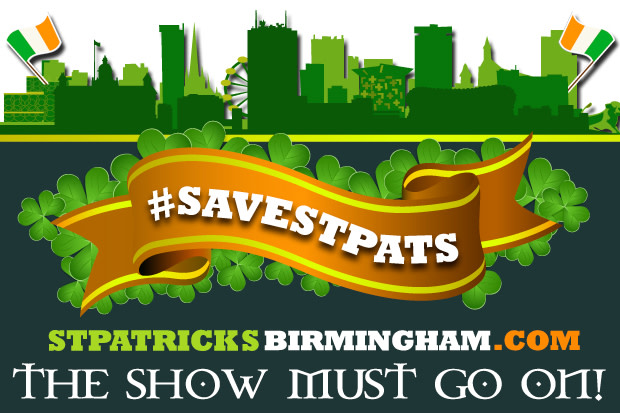 When: Sunday 15th March 2015, 12:00-14:00
Where: Digbeth High Street
Planning for the next St Patrick's day parade is underway in earnest, despite recent announcements from Birmingham City Council to cut funding for public events across the city. The Birmingham St Patrick's Festival Committee have launched a crowd funding project to make up the deficit and save the parade.
The effect of the celebration is felt throughout the city with iconic buildings such as Selfridges and the Library of Birmingham lighting up green in a show of support. After a record-breaking 90,000 attendees at the 2014 parade, it is now classed as the second largest Irish parade in the world!
It is important to remember is the parade is organised by volunteers from the Birmingham Irish community, who are not paid for their tireless hard work in the months before and after each event. The parade means so much to so many which is why the organisers are calling on supporters to help in any way they can to keep the parade alive.
The Show Must Go On is aiming to raise £20,000, although the parade itself costs more than £70,000 to stage, including the cost of essential requirements such as road closures, safety barriers, street cleaning, toilets, bins, first aid provision and security.
Anyone wishing to support the St Patrick's Day Parade can do so by:
Contributing to official collection tins located in pubs around Digbeth
Undertaking a voluntary role to help out on the big day
See the St Patrick's Birmingham website to learn more, and remember to share the funding campaign with everyone you know so that together we can save the parade!