Skint.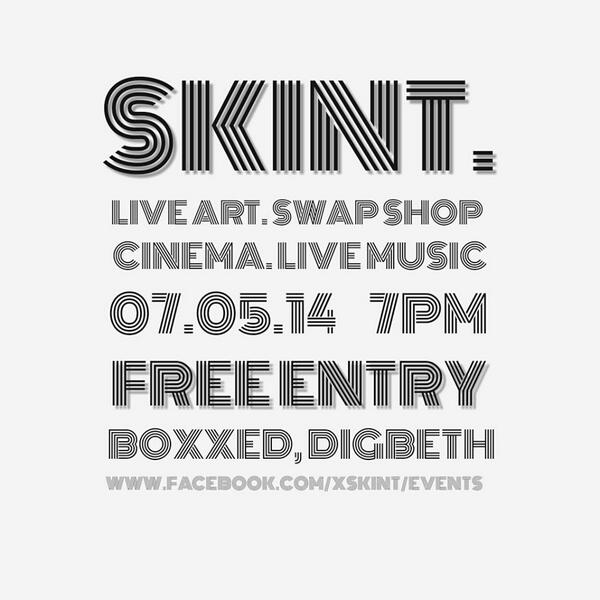 When: Wednesday 7th May, 19:00 onwards
Where: Boxxed, 104–105 Floodgate Street, Digbeth, B5 5SR
Free Entry
Skint comes to Boxxed this Wednesday; a free event designed to promote the idea of upcycling, using waste products to create new and useful items.
Skint will feature live art, a pop-up cinema, a clothing swap shop and live art created with recycled materials.
For more information, visit the Facebook event page or follow @xskint on Twitter.